Steam Carpet Cleaning
Houston Steam Cleaning services in Kemah, Texas focuses on quality workmanship and customer satisfaction. We know how difficult is it to choose the right carpet cleaning company but we are a leader in the professional carpet cleaning industries. We want your experience with us to be a great one. We combine our carpet cleaning knowledge with our state-of-the-art deep cleaning technology. Unlike the other carpet cleaners, we use only non-toxic chemicals, and our carpet cleaning technicians have the skills and carpet cleaning equipment to meet all your carpet cleaning needs.
We are proud to offer our services to residential home owners who need professional carpet cleaning for their personal homes to large office buildings and hotels that need monthly carpet cleaning care.
We have additional services that we offer as well such as Upholstery Cleaning, Air Duct Cleaning plus Tile & Grout Cleaning too.
Remember we're just a call away!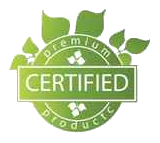 #832-753-5044
We're licensed, bonded and insured for your peace of mind!
Upholstery Cleaning
Houston Steam Cleaning now offers the ultimate in upholstery cleaning and protection. Our technicians take the utmost care in your furniture and are specially trained in delicate care of fabric of all types, even the most delicate, so you can feel assured in knowing we will use extreme caution in handling your furniture. We always use the proper upholstery cleaning solution for your furniture. Upholstery involves a great range of fabrics and fibers.